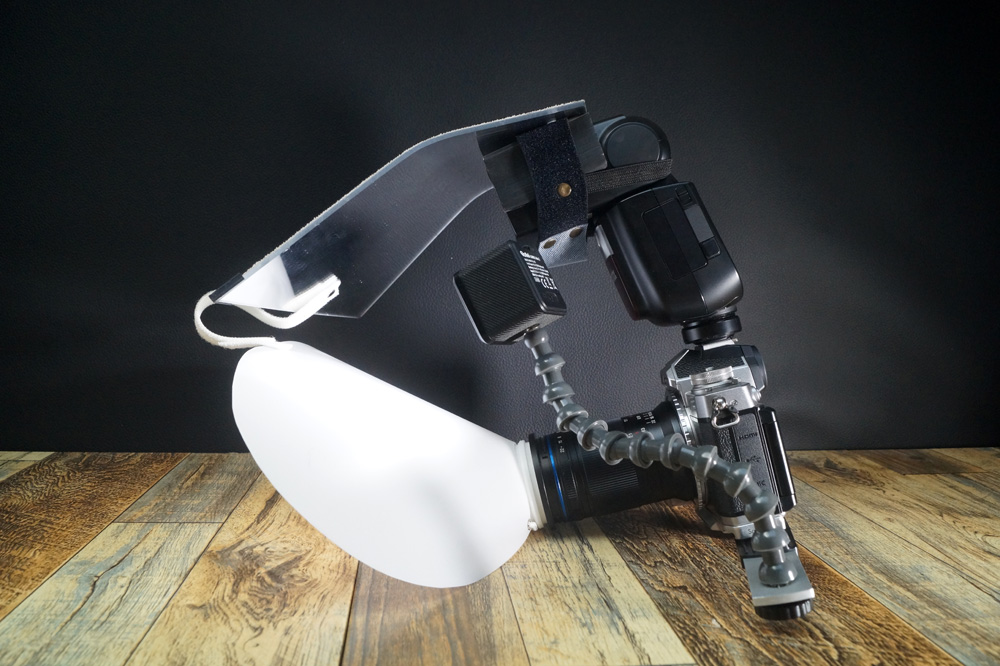 Focus help for the Bones & Spiders Macro Diffuser V2
The focus help is an optional accessory set for the Bones & Spiders Macro Diffuser. As the name suggests, the focus help ensures a brighter viewfinder image. This makes it easier to see and focus on the subject. But that's not the only benefit this accessory set has to offer.
The Focus Help offers these advantages:
– The viewfinder image becomes brighter, so the subject can be better recognized and focused.
This advantage of the brighter image can also be clearly seen on the display, which is artificially brightened in Live View mode when the camera is set accordingly.
– The illumination is better, the focus help (at full power) requires about one flash level less. Since the focus light is aimed precisely at the subject, the light distribution in the entire picture is improved.
– The shadowing effect caused by the diffuser shield is almost eliminated. Many insects and spiders react to shadowing by fleeing, thanks to the focus help there is practically no shadowing, also the lightning volleys
are thus less perceived by the subject, which becomes clear more relaxed and noticeably increases the photo success.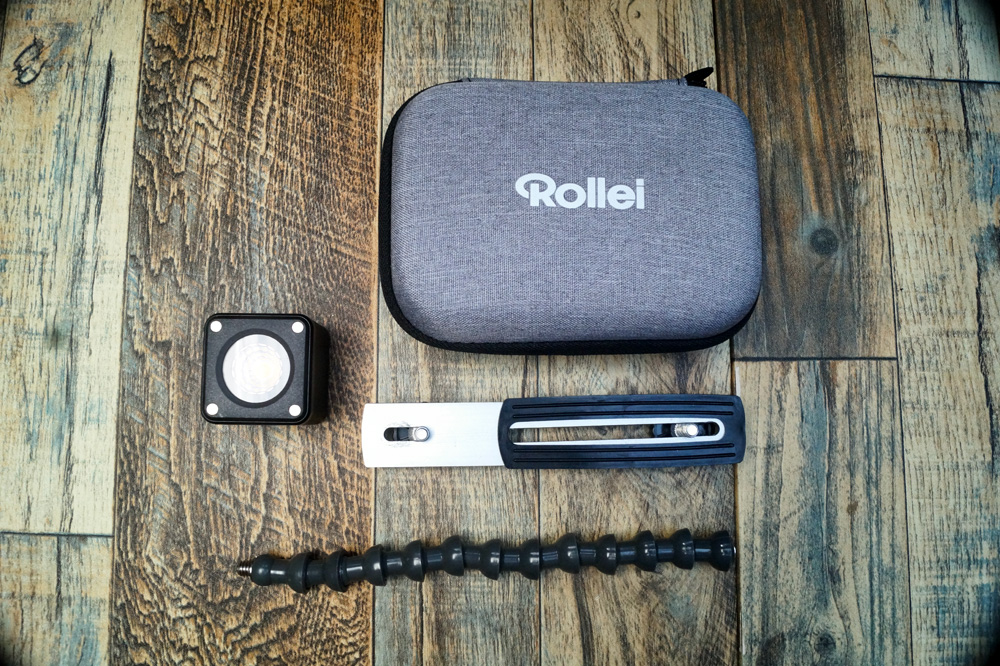 Scope of delivery
The focus help consists of an LED light cube from Rollei (with charging cable), a flash bracket, and a flexible arm.
Technical specifications
LED light
Power: 1000 lux at 0.5 meters (at a macro distance of approx. 20 cm to the subject, it should be a good 1100 lumens)
Endurance: up to 80 minutes of battery life (without power bank operation)
Weight: approx. 70 grams
Size: 41 x 41 x 37mm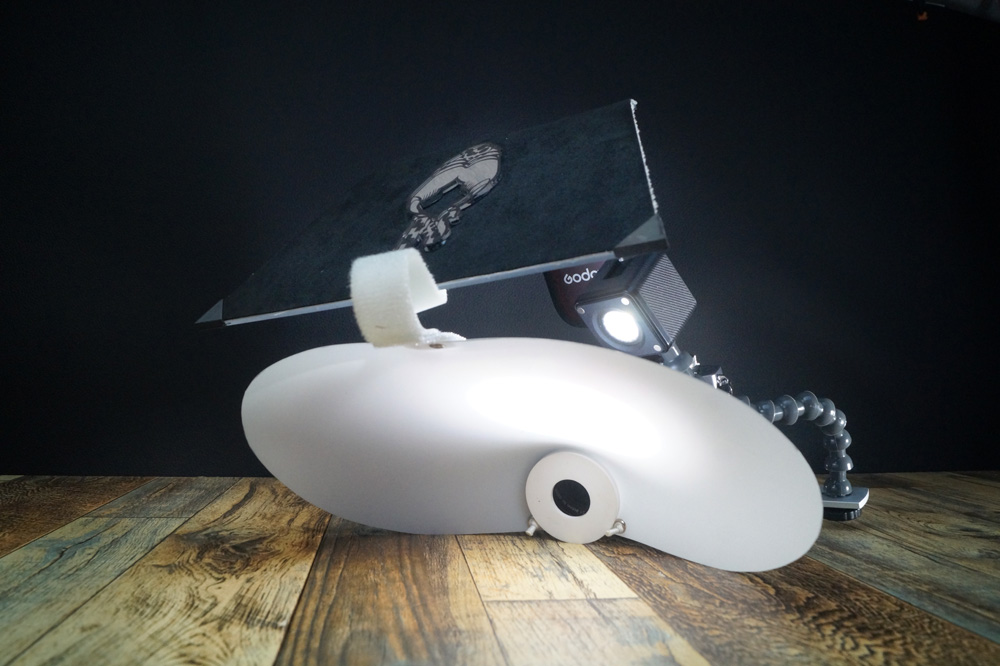 Price: 70 euros
You can order the focus help, as well as the Bones & Spiders macro diffuser, by email to:
info@alexandermett-photography.de