The Bones & Spiders Macro Diffuser
V3 "Pro"
The macro diffuser in its third generation was specially developed for cameras with a flash hump.
Due to the curved shape of the new reflector, up to 2 f-stops (depending on the camera, flash and lens combination) more light come to the subject than was the case with its predecessor, the V2 diffuser. This means that you can now stop down the aperture more to achieve a higher depth of field per picture, or set the flash and/or the ISO value a little down with the same aperture value.
In addition, the fastening system has been improved, the reflector now sits more firmly and securely on the flash.
This is what the macro diffuser looks like (shown here mounted on the Nikon Z FC and the Laowa 25mm 2.5-5:1 Ultra Macro lens with the Godox V860III flash):
The big advantage of the new version is the light output, i.e. the amount of light that reaches the subject. The actual quality of light is typical for "Bones & Spiders", again at the highest level and is reflected in a beautifully soft light.
But it's best to see for yourself, you can expect this quality of light with the Bones & Spiders macro diffuser: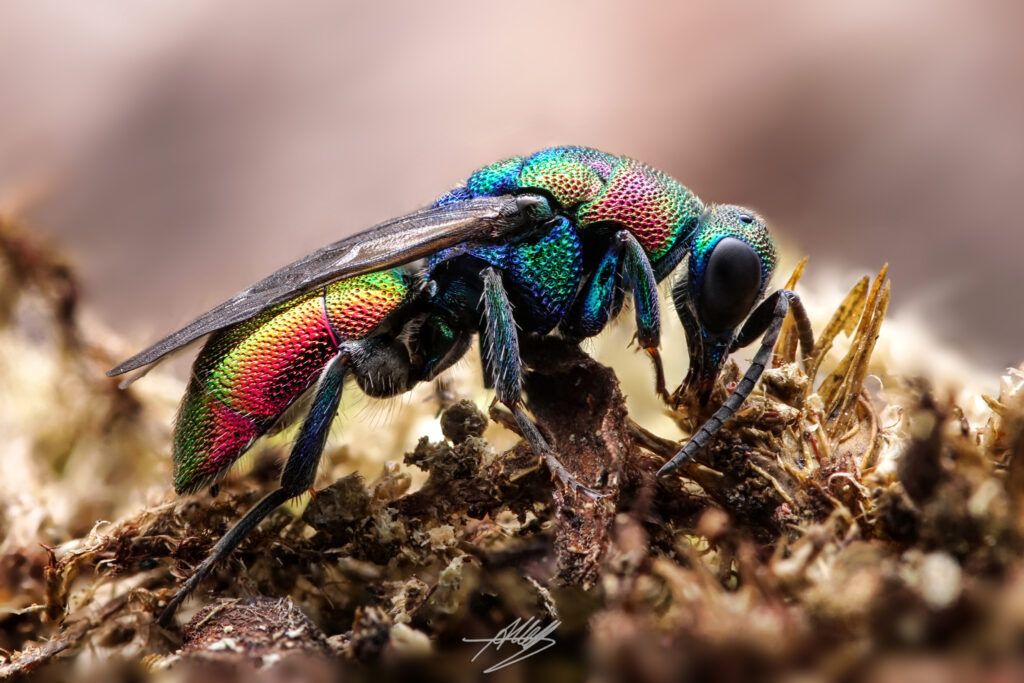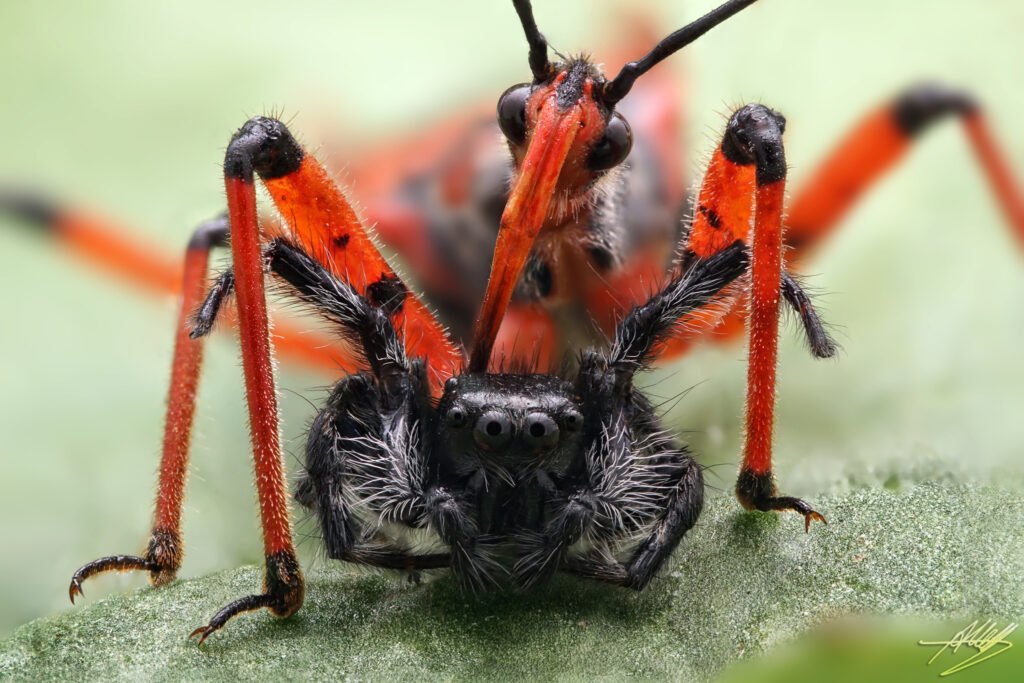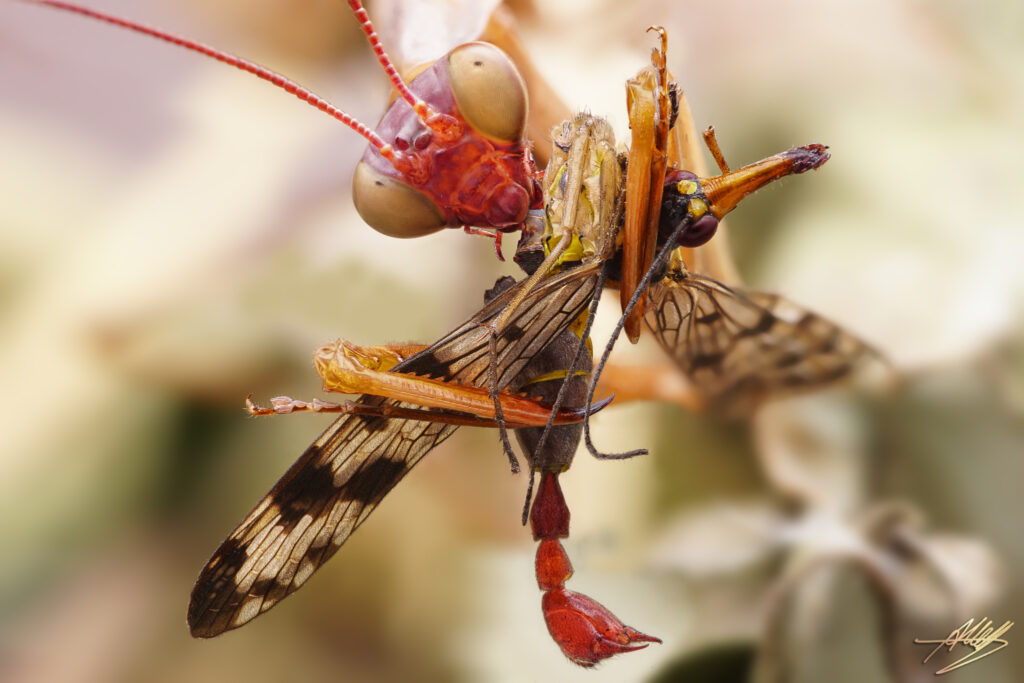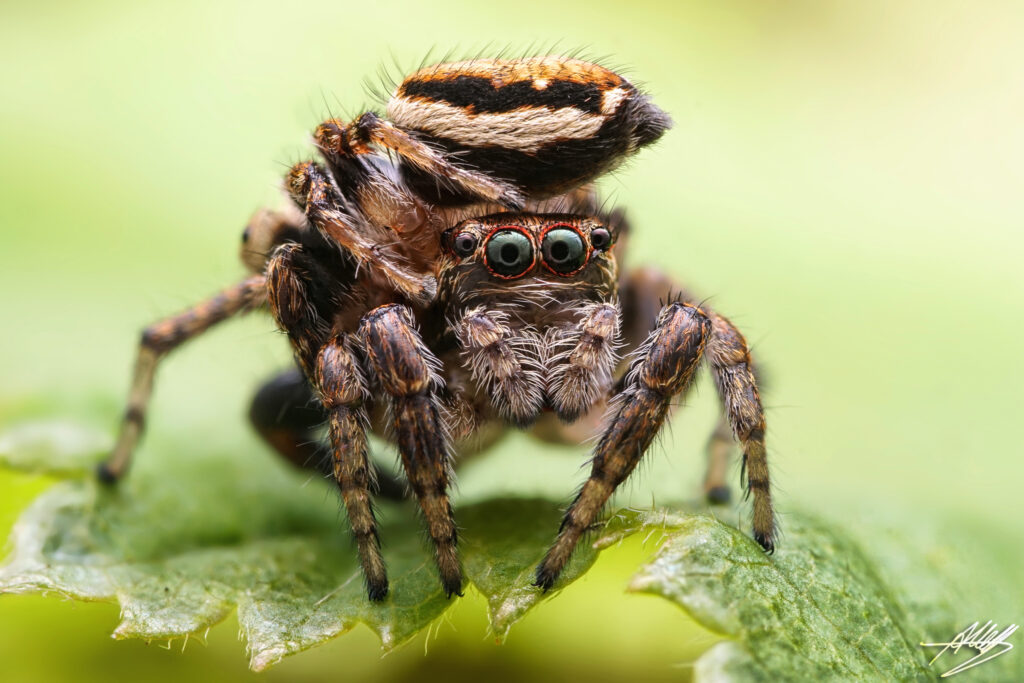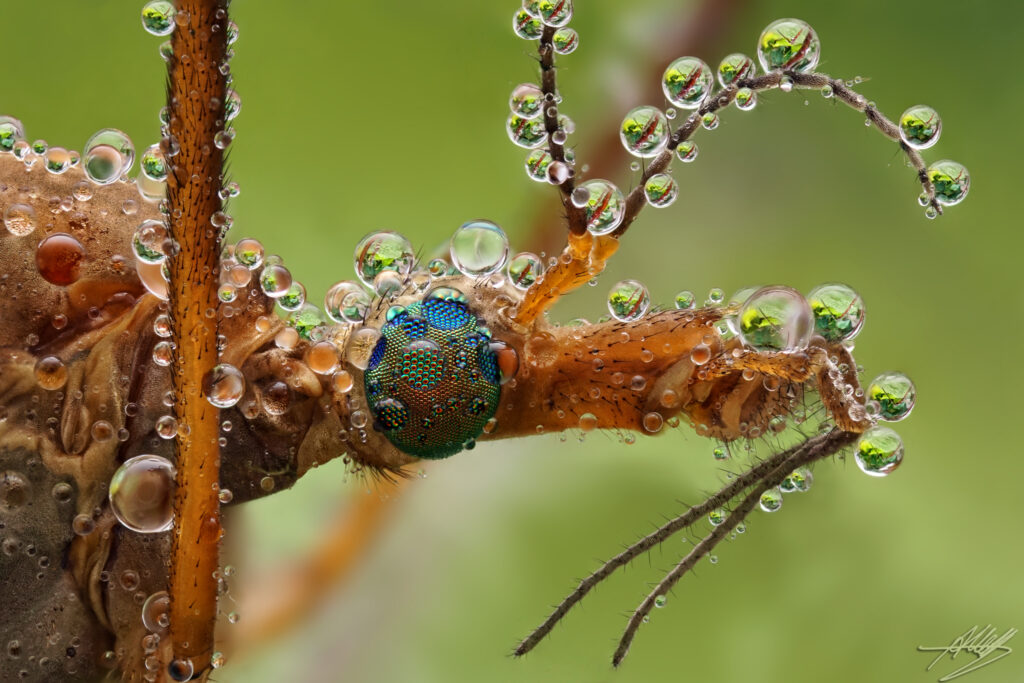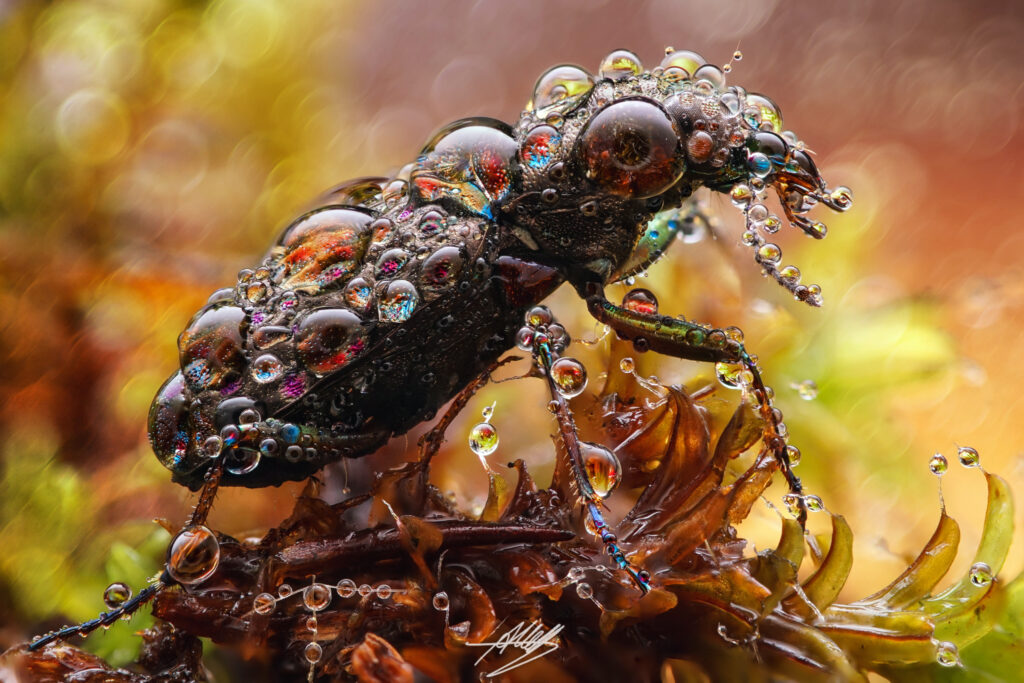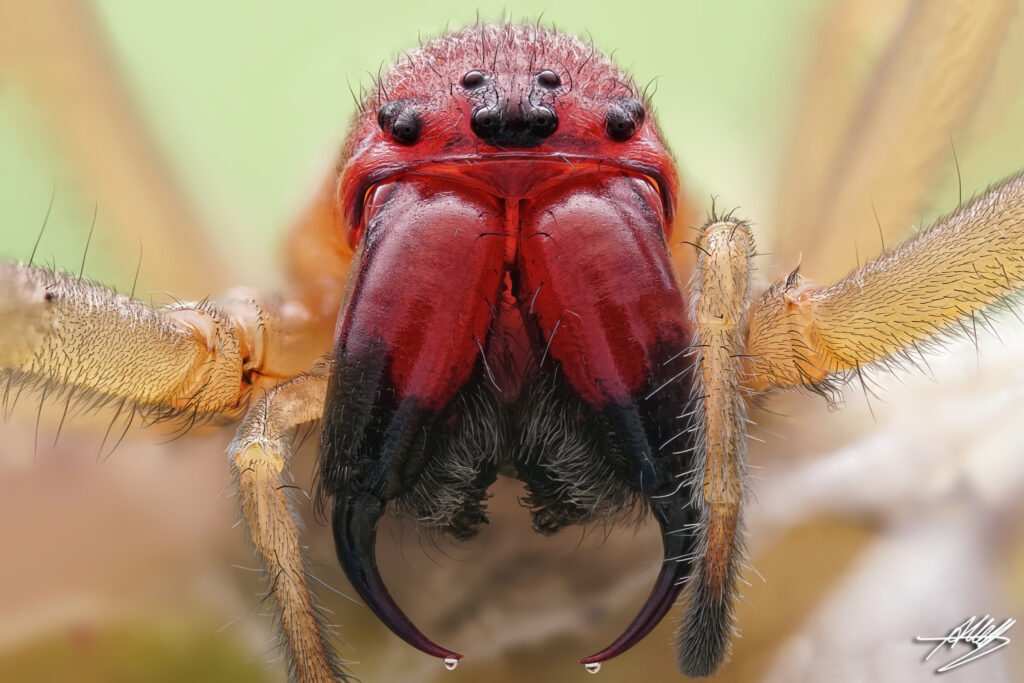 Scope of delivery
– reflector
– diffuser shield
– Adapter ring (suitable for one lens, additional adapters can be ordered for an extra charge)
– OVP (box and polybag)
– user manual
Measurements and weight
Reflector: length 20 cm, width: 23 cm
Diffuser: height: 20 cm, width: almost 27 cm
The complete diffuser set has a weight of approx. 400 grams.
Compatibility
Thanks to the rubber band and Velcro fastener, the reflector fits many common flashlights such as the Yongnuo 560 Speedlite or the Godox V860III. However, the reflector does not fit on small clip-on flashes such as the Metz M360. The diffuser set is also not compatible with ring flashes. The diffuser fits the desired lens using an adapter ring, e.g. the Laowa 60mm 2:1 f2.8 Ultra Macro, Sigma 105mm f.28 Macro HSM, Laowa 25mm 2.5-5:1 f2.8 Ultra Macro.
When ordering, please specify the lens or the filter thread. You can also ask me beforehand if you are unsure whether your lens or flash are compatible with the diffuser set.
Price: 149 euros (incl. VAT)
The prices include insured shipping within Germany. For orders from abroad, please ask me about the shipping costs.
Where can I buy the "Bones & Spiders" macro diffuser?
The macro diffuser set is available exclusively from me and not in the "Bones & Spiders" online shop.
The diffuser can be ordered by email to: info@alexandermett-photography.de
Please use "Order macro diffuser" as subject.
A notice:
The diffuser is built or assembled in small series by me. Minor signs of wear and deviations in the material properties are production-related. Changes in material and design are possible at any time!
You might also be interested in:
Focus help – the practical accessory set for the macro diffuser
Do you like it extravagant and exclusive? Then the deluxe version of the Bones & Spiders macro diffuser is a must have! Click here for the "V3 Master Edition":
The special adapter "Zombie Eyes Ring"